Mike and Sasaki made a poster presentation at ISC2020
Japan Captures TOP500 Crown with Arm-Powered Supercomputer.
The new TOP500 list was released at ISC (International Supercomputing Conference). The inaugural ISC 2020 Digital held from Monday, June 22 – Thursday, June 25, replacing the live event in Frankfurt attracted 4,735 participants from 94 countries, emerging as a very successful online event for the HPC community.
Our lab also participated in ISC 2020. M2 student Mike and M1 student Sasaki gave a poster presentation.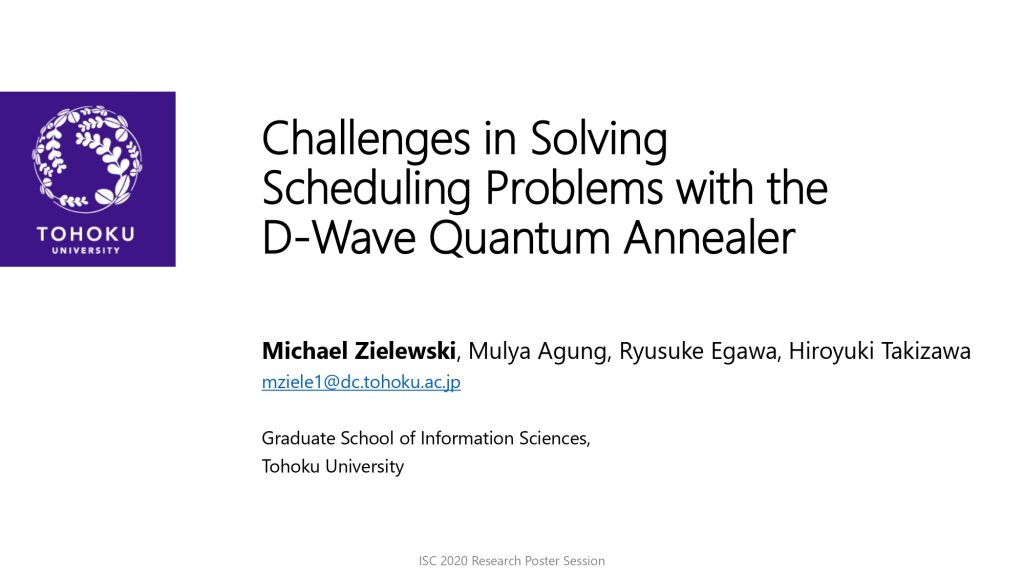 Challenges in Solving Scheduling Problems with the D-Wave Quantum Annealer
Michael R. Zielewski, Mulya Agung, Ryusuke Egawa, Hiroyuki Takizawa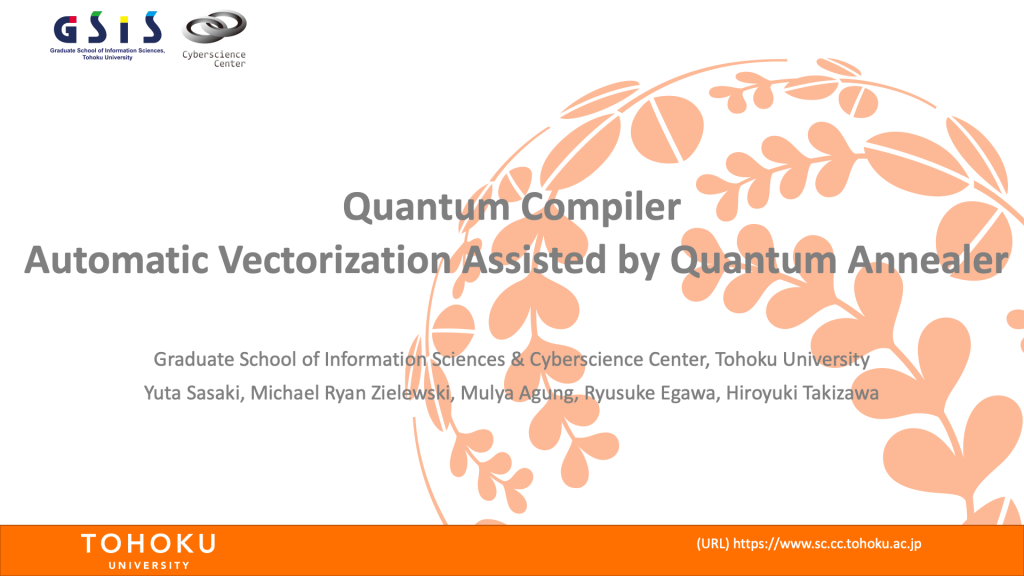 Quantum Compiler : Automatic Vectorization Assisted by Quantum Annealer
Yuta Sasaki, Michael R. Zielewski, Mulya Agung, Ryusuke Egawa, Hiroyuki Takizawa
Please check the details at the following link: