Fall Diploma Ceremony
On September 25, the Graduate School of Information Sciences held its fall diploma ceremony. At the ceremony, M2 student Mike Zielewski was awarded a master's degree.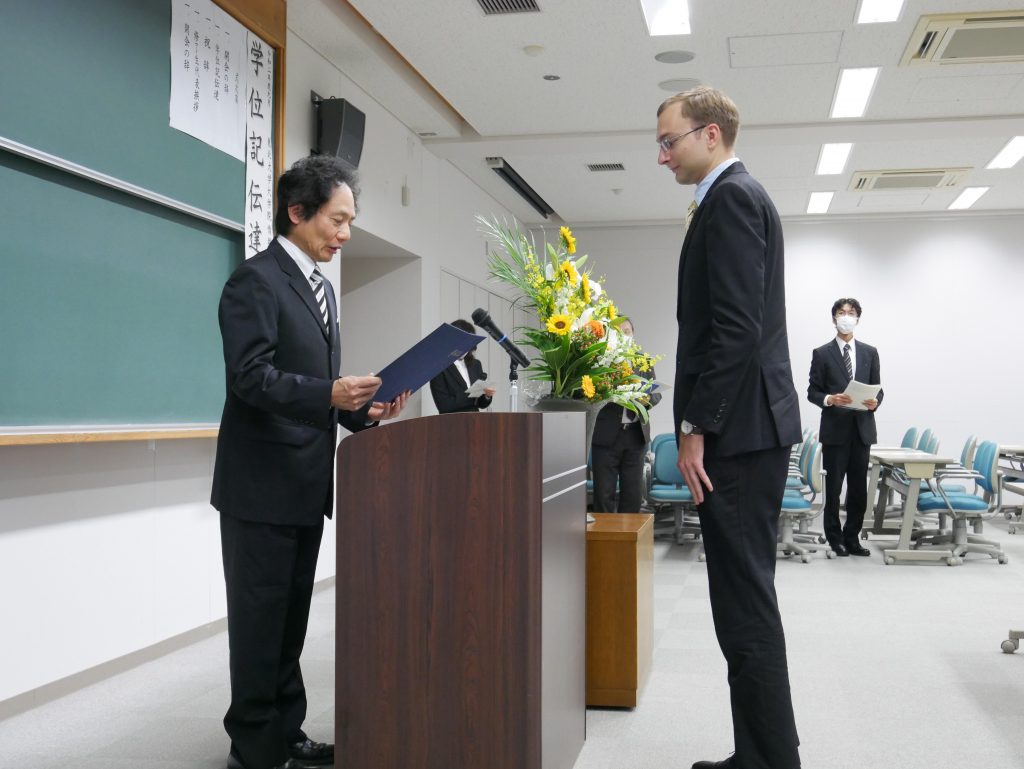 Message from the graduate:
> I am sincerely thankful to my professors for their guidance and to my labmates for their support during my studies. As I continue my research, I hope to be able to collaborate more with my fellow students.