A scaled-down graduation ceremony was held in our lab
Due to the coronavirus, the graduation ceremony of Tohoku University was canceled. Instead, a small one was held in our lab.


M2 student Shitsuki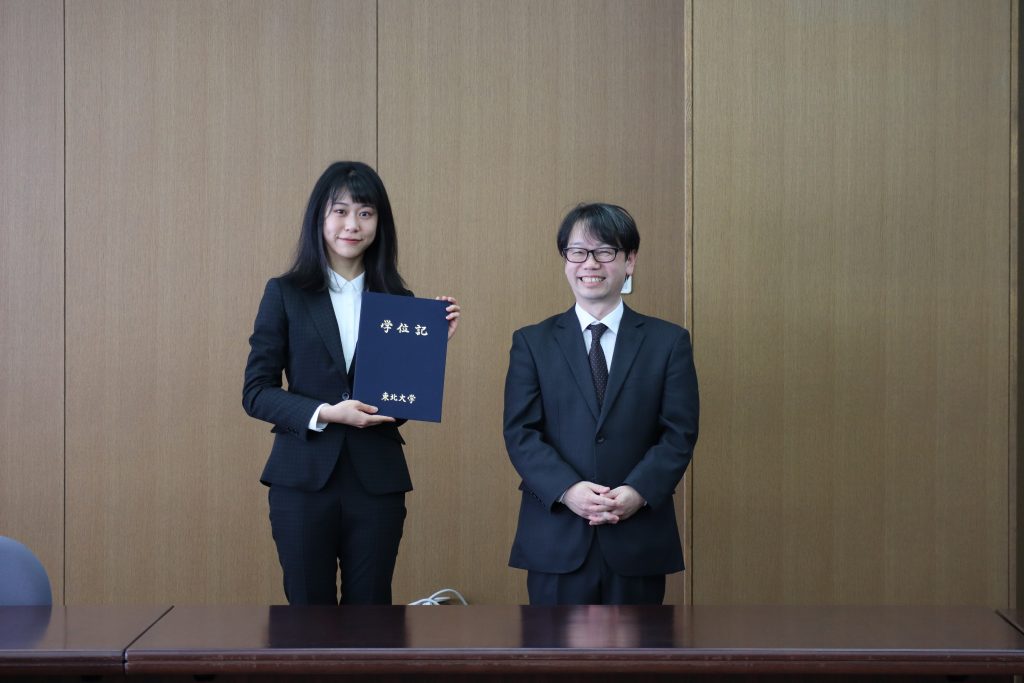 M2 student Jiang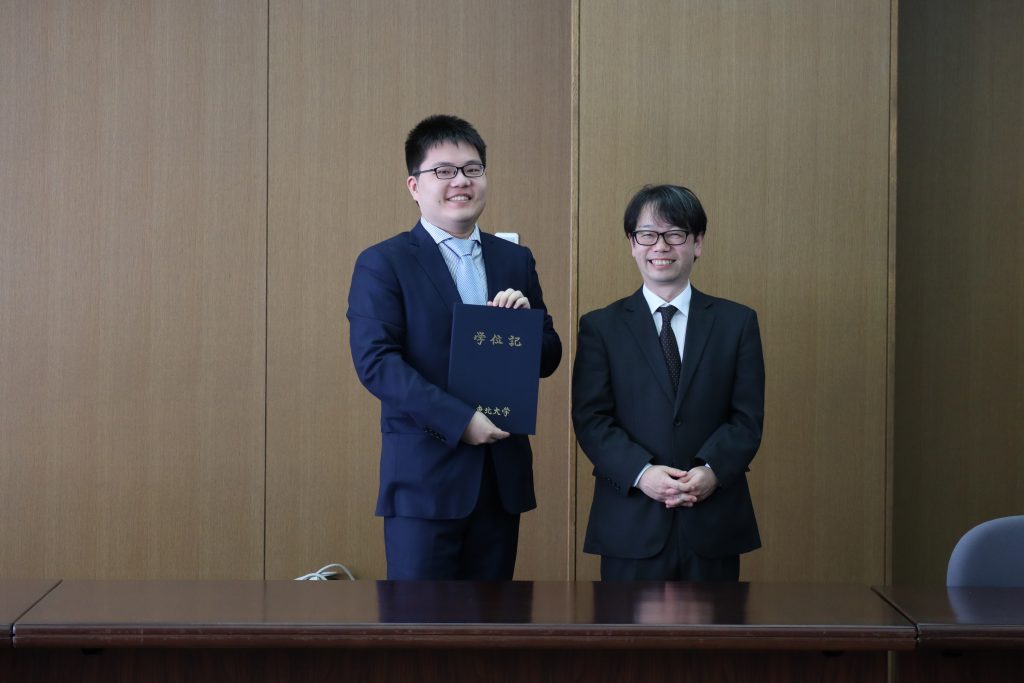 M2 student Zhang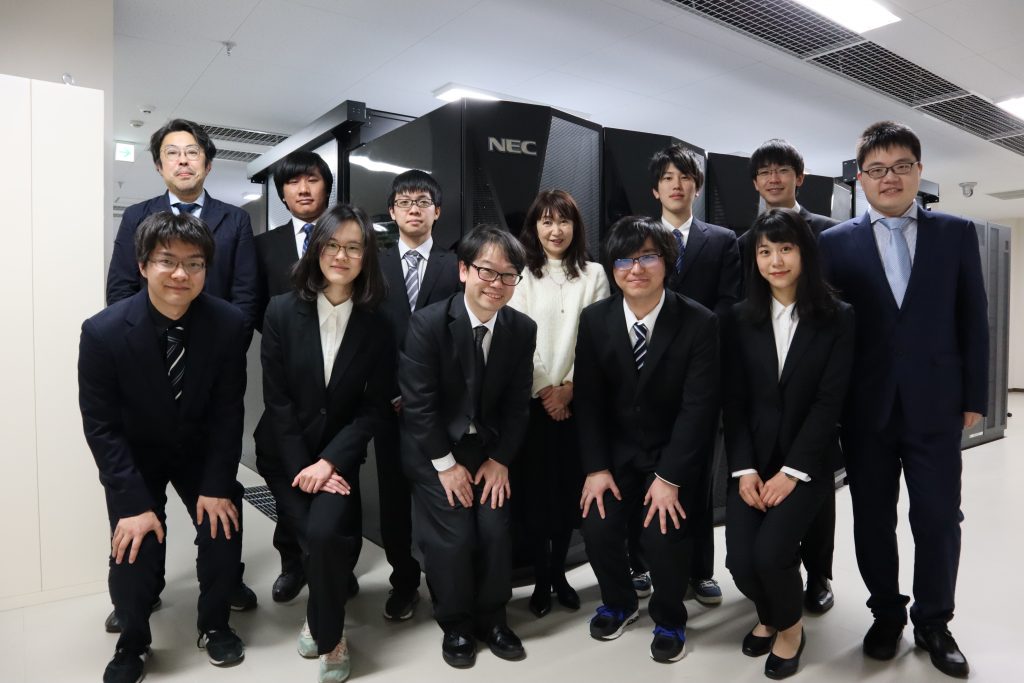 Group photo of all alumni this school year along with professors and secretary.
Hope all alumni could enjoy their job and study in the future.
Also, don't forget to come back again and keep communications with our labmates!